Student demonstration in 1981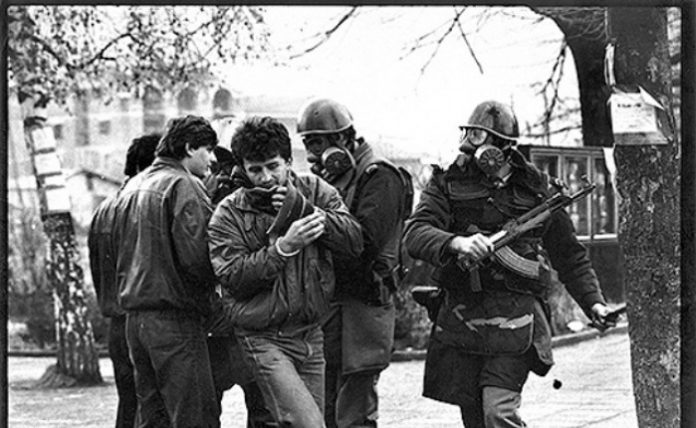 The student demonstrations of 1981 and the following are the result of the continuous resistance of the Kosovo Albanian people against Serbian rule.
On March 4, 1981, Kosovo students organized a protest in Pristina for better conditions in their canteen.
The protest was the spark of a student-led demonstration on March 11, which, like the first protest, was violently suppressed by police and detained some students. Thus began the chain of demonstrations of '81. As a result of the student demonstrations came rallies known as "Workers' Demonstrations" demanding the release of imprisoned students. But again, state bodies intervene with all their brutality during the rallies, and the Yugoslav army presents its presence.
After two months in the territory of the "Socialist Province of Kosovo" is placed "State of Emergency" and later the curfew. This chain continues until the beginning of the war in Kosovo.
The popular demonstrations of March and April of the year marked the decisive turning point in the definitive division of Albanians held captive by the former SFRY.
The popular uprising of March and April of 1981 marks a decisive era in the recent history of the Albanian people.
In the demonstrations of 1981, for the first time, Kosovo was demanded to be a Republic. This slogan was the main motto at the time.
Source: https://zeri.info/aktuale/23270/34-vjet-nga-demonstratat-e-studenteve/