The Mitrovica region is one of the seven regions of Kosovo, located in the northern part of the country. The capital is the city of Mitrovica, which is also the largest city in the region.
In the Mitrovica region there are many traces that testify to an early civilization in these lands. These traces, besides the City Museum, are also numerous in the field: the Town Murals in Rashan, the Murals of the City of Galiq in Socana, Fafos, the Mazhiq Mosque, the Sase Church in Trepca, the Castle of Zvecan and many other objects with special interest. In terms of both spiritual and material culture, despite the traces left by many conquerors, the indigenous Illyrian-Dardano-Albanian culture predominates.
Professional Theater
Museum of the City
The Museum of the City of Mitrovica was founded in 1952 and currently operates in the former Yugoslav Army building in the center of the city. The museum has over 1,000 different archaeological artifacts belonging to different historical periods, starting from the period of Illyrian civilization. Within the Mitrovica Museum there are more than 800 ethnological exhibits that represent and represent local diversity. The museum also has historical materials and documents as well as geological and numismatic collections.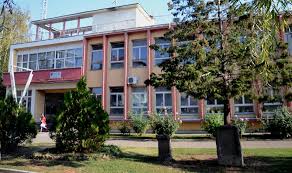 Latif Berisha Inter-Municipal Library