The city contains a series of monuments from the rich cultural past. The historic neighborhood of the city is Hadumitku Mahala and there is the old market and the oldest building still existing in the city, the Hadum MosqueThe Old Market or as it is known The Greater Bazaar was the heart of economic operation for Gjakova, a city of trade and crafts. serving the surrounding villages of Gjakova municipality, Junik area, and the Highland of Gjakova on the Kosovo-Albania border. The city and its suburbs played an important role during the national movement of the League of Prizren. High Gate General Majar Pasha was killed in a bloody battle with League forces near the tower of Abdullah Pasha Dren.
City Theater - Hadi Shehu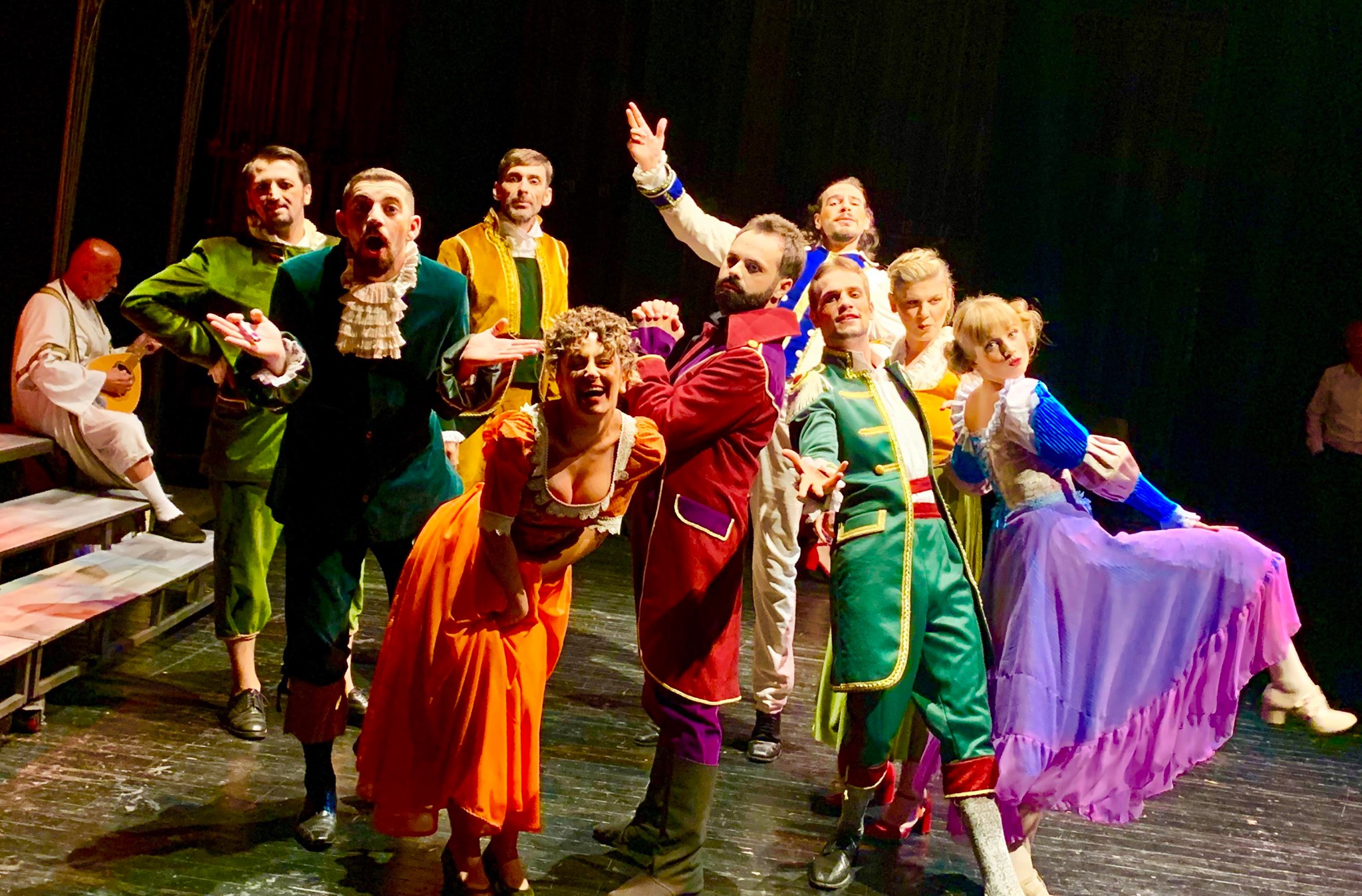 Gjakova Ethnographic Museum
The building is located right in the center of the city, opposite the Municipal Assembly in Gjakova. It was built in 1810 by the Sina family. The house is built on two floors p + 1. The ground floor is used as a storage room, and the upper part for housing. The living area has four rooms and two balconies. The material used is brick, stone and wood. For high decorative value, especially the large room on the left side of the building and the coals with their furnaces located in the four rooms. The corridor separates the rooms from each other and appears on the plan in the form of a cross. The house has undergone changes over time. The front had two guest rooms and a barn where the animal feed was stored.